Comic Book Cover of the Week: X-men & Star Trek Team Up?!
Here's funny little team up that went down back in 1998 and happens to have a cover I think is deserving for a spotlight if not only for how odd the whole idea is! The X-men appeared along the cast of the Star Trek: The Next Generation for this 64 page one shot, something many people have forgotten about or perhaps just never even considered existed. But there was of course a small demand by some fans to see these guys team up against not only the Borg but also the Sentinels! This cover features artwork by Cary Nord and Scott Koblish check it out…
There was also an alternate cover too: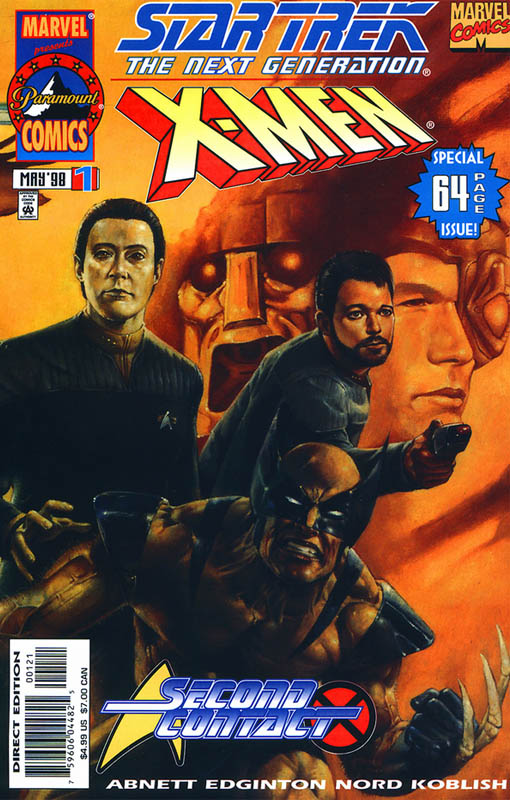 Now only if we could have had the X-men team up with the original crew right? Well they fucking did that shit too in 1996!
Yeah and we even got to see Wolverine and Spock tangle a bit- so there's that! Seems like Spock just may have served Wolverine his ass on a platter if really pushed to the limit-non-berserker Vulcan style!