Comic Review: Rise of the Black Flame #1
Rise of the Back Flame #1 is another totally solid debut straight from the Mignolaverse. This one traces the origins of the legendary villain, The black Flame from the pages of Hellboy/BPRD and gives us an excellent set up for an intriguing jungle horror adventure that I'm sure Indiana Jones would most certainly sign up for. The setting is Burma and there's been a series of disappearances of young girls that the locals believe to be the devilish work of a near by cult.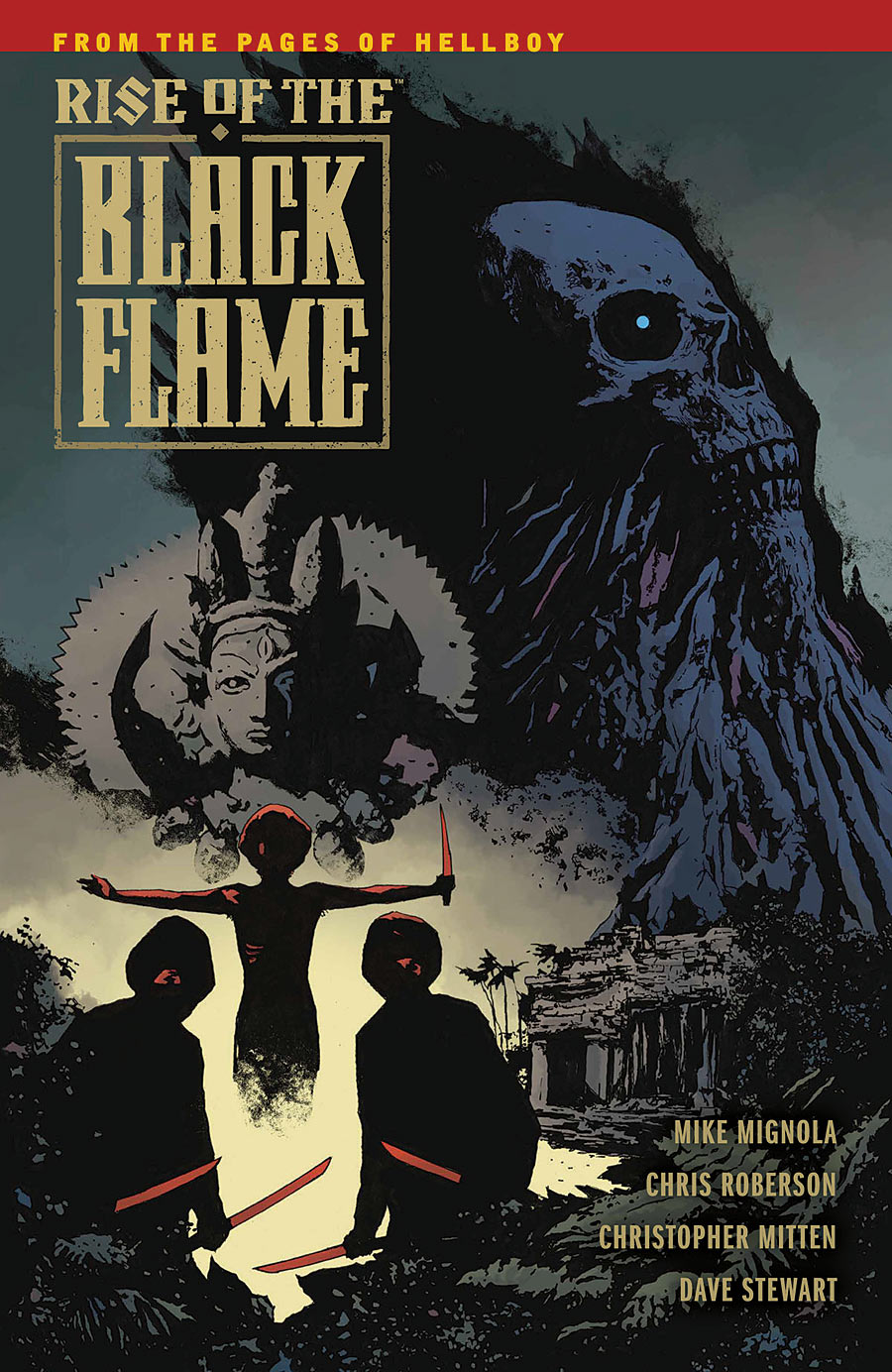 On the case are two Brittish detectives who're on the case searching for clues, quickly meet Sarah Jewell and Marie-Therese Lafleur who tell them they've got an expedition set up to find the Temple of the Black Flame. Sarah Jewell goes on to tell them of some of her incredible supernatural adventures she's shared with The Witchfinder himself Sir Edward Grey. I'm getting the feeling we'll be seeing much more of these characters in the future of the Mignolaverse….if they can survive this expedition that is. 
Here we have again everything I love about reading comics, grand adventure set in exotic locales with a supernatural mystery brewing. Like I've said before Mignola's books to me are the best on the scene, whether it be Hellboy, BPRD, Witchfinder or Lobster Johnson. They're always a helluva great time to read and are all connected by a deep lore that's been running strong for decades. So here we have the opening of another chapter in the saga and a true prequel for fans of the villain of the BPRD's 'Hell on Earth'. I'm certainly going to be back for issue #2 as it's bound to be filled with some excellent storytelling and some creepy jungle adventure, for a good time check out this debut!