So for the time being I've taken a break from buying comic books weekly as they are pretty damn pricey these days and honestly there really weren't too many titles that really grabbed and made it worth the weekly cash drop. As a huge fan of The Incredible Hulk ever since I was a little kid, I've got to admit I do miss reading about the adventures of the "Jade Giant" and really couldn't get into the whole "Totally Awesome Hulk" stuff. The Banner Hulk was killed off a couple years back and it seemed perhaps that the original green goliath was gone for good (or at least for the time being as no one is ever really dead in Marvel Universe). Well now there's a new HULK book out called The Immortal Hulk and my curiosity has been sparked as the first issue dropped in June and it's been referred to as a return to form for the Banner Hulk. I'll probably wait for the trade but I've gotta say this Variant cover by Sal Buscema sure does give me the goosebumps longing for a nostalgic old school Hulk adventure!!!
I had to put up some of these awesome variant covers for one of my favorite comic books out on the scene right now- We Can Never Go Home. Being a big fan of classic punk rock I can't say enough about how cool these are. If you haven't checked out the book yet it's a super fun read and set back in the 1980s. They've been doing some various variant covers in the theme of classic 80's punk rock album cover. Here's are the comic book covers along with the  album covers they're based on! Get this book from Black Mask Studios and yeah if you haven't already – get these albums!!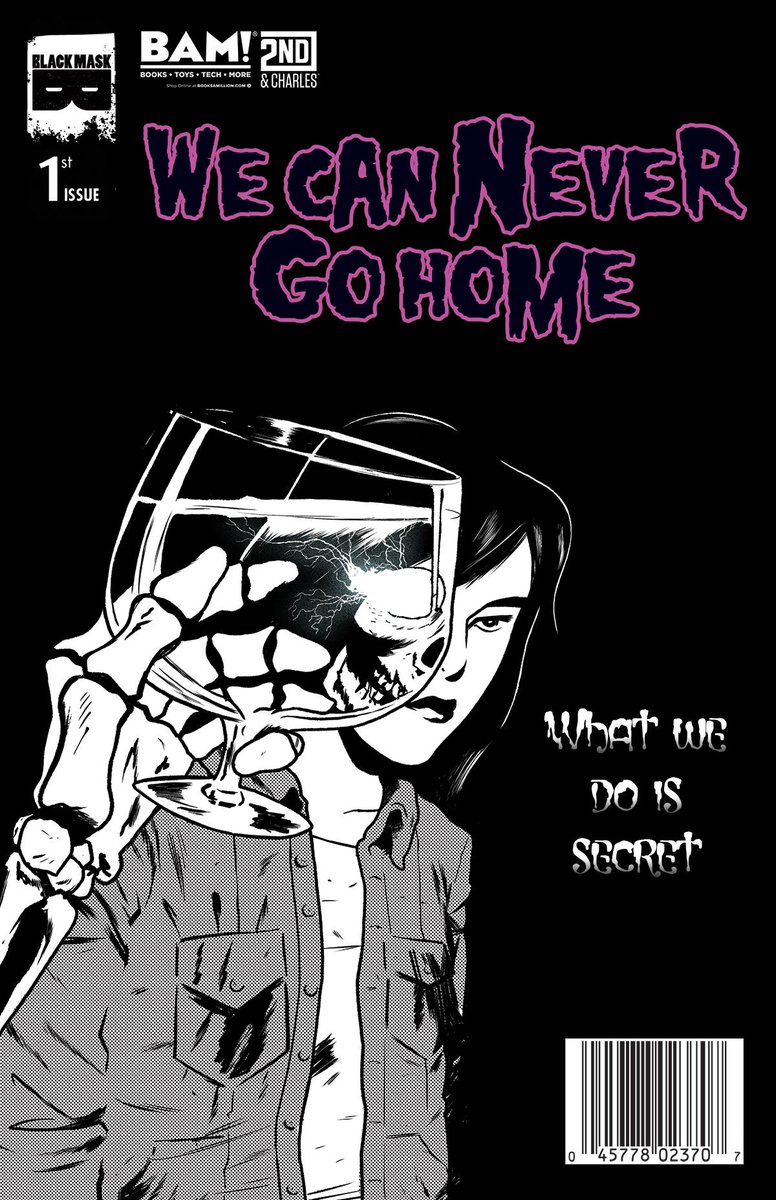 No matter what you though about the controversial cancelled Bat Girl variant cover you can't deny it's got people talking about what they think is appropriate in 2015 for the two big major comic book companies! Well here we another pic that's generating some buzz by Ray Dillon it's Superman being terrorized by Doomsday, the very villain who at one time killed him! What do you think he's trying to say about the topic?