Tagged:
top 10 comic book covers
I recently pulled out my old 'Machine Man' limited series from 1984, some thing I do pretty regularly because it's just that damn awesome. The series brings Machine Man into the future of 2020 where he faces off with the evil Arno Stark, the next Iron Man! The thing that sets this series apart from a lot of the stuff back then is the fact that Barry Windsor Smith showcases how much of a bad ass he is with his stunning artwork on not only the cover but the inside as well. The series of 4 covers is pretty amazing as it shows his circuitry transforming him into his original form. Here's issue #3:
They reissued the series again a decade later and then issued a trade paperback with yet another amazing cover by Barry!!
Remember when Wolverine was truly awesome?! No? Well it's been a long while since Wolverine was a mysterious, weird looking, bar brawlin', little runt with indestructible razor sharp claws. Now he's Old Man Logan because X-23 is the female Wolverine. Now he's been in a bunch of mainstream movies with a tall, hot, hunky leading man playing him. He's been way overexposed over the years so Marvel could fully cash in on big time profits. He's hardly a mysterious character anymore.  Wolverine is much like say, the band Metallica in 2016, a watered down, bland, tired version of the badass metal band they were in the 1980's. Wolverine however didn't always used to be this way believe it or not way back when he was the epitome of cool. He was so damn awesome back in the 1980's even the indie comics couldn't come up with a character who was half as kick ass as ol' Logan. Yep  Marvel had their shit fully together and they knew it. Back in the 1980's the X-men were something special and over the years they've become a gang of predictable, mega mainstream pop culture icons. Well back when Wolverine was a scary dude the X-Men was really the only place you could find this character monthly until 1989 when he finally got his own series. Here's an example of how awesome the character was in the 80's. Another amazing cover from the master Barry Windsor Smith….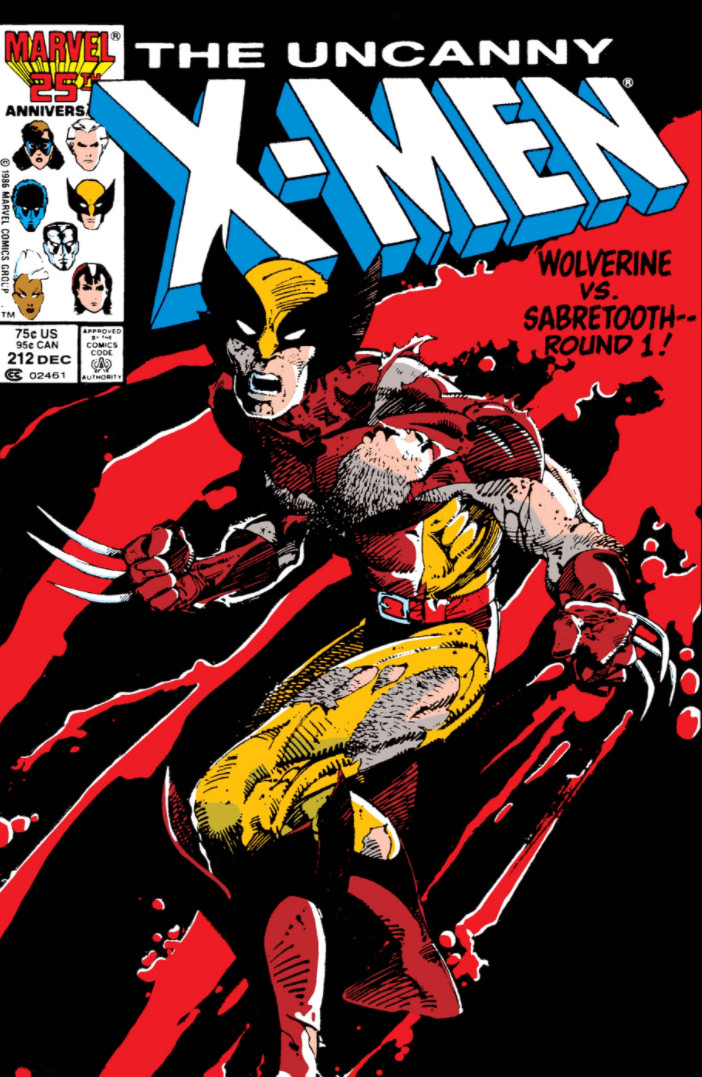 Here's on of my fave covers from the 1980's era New Mutants. Issue number 19  from 1984 always stuck in my head clearly because of the incredible skills of Mr. Bill Sienkiewicz! Seriously, this guy's artwork is some of the most unforgettable in comic book history. The comic master of the abstract, you always know you're getting something special when his name's attached. Back in the mid 1980's he did some incredible artwork for The New Mutants, most of which was very dark, jagged and gritty. It further set the tone of the mutant based books in the 80's as just that. Something a little more hard edged than the regular superhero books. This is one of my faves from that era of the New Mutants but believe me all of his cover artwork for the title is breathtaking. He's a true comic book legend in every way….