Tagged:
milo goes to college
It's no secret that I'm a huge fan of The Descendents, so you can imagine how damn stoked I am for their latest release '9th & Walnut'. Long story short, all of these songs from the new album are from the late seventies and early eighties. Lost tracks the band demoed but never released, instead produced a batch of new songs that became their iconic album 'Milo Goes to College'. 
Well in 2002 the original line up recorded this lost album and in 2020 lead singer Milo Aukerman finally recorded the lead vocals for it. What we end up with is a bonafide classic brought back to the future, literally a lost punk rock time capsule. It oozes of eighties goodness with the sound and type of songs that I feel have been missing largely from the band's last two albums. 
It also Clearly is oozing with teen angst, nowhere to be found are songs about getting too old or not being able to eat the greasy food you want anymore. Instead we get a batch of snotty love songs and angry punk ragers clearly fueled by a hefty dose of caffeine & french fries. This is the exact way that I love my Descendents, drenched in the 1980s sunshine and no filter.  It's also notable that the sound comes full circle with the original lineup intact even though sadly guitarist Frank Navetta passed away not long after this was recorded.
Jam packed with classic guitar riffs with plenty of their nostalgic attitude & the sweet melodies of their original bassist Tony Lombardo bring me back to simpler times. This  album IMO is an absolute dream come true for hardcore fans who grew up listening to them in the 1980s. The anthems of those awkward teen nerds come alive one last time with this latest release from the Descendents! Mmmm…TOTALLY!
I had to put up some of these awesome variant covers for one of my favorite comic books out on the scene right now- We Can Never Go Home. Being a big fan of classic punk rock I can't say enough about how cool these are. If you haven't checked out the book yet it's a super fun read and set back in the 1980s. They've been doing some various variant covers in the theme of classic 80's punk rock album cover. Here's are the comic book covers along with the  album covers they're based on! Get this book from Black Mask Studios and yeah if you haven't already – get these albums!!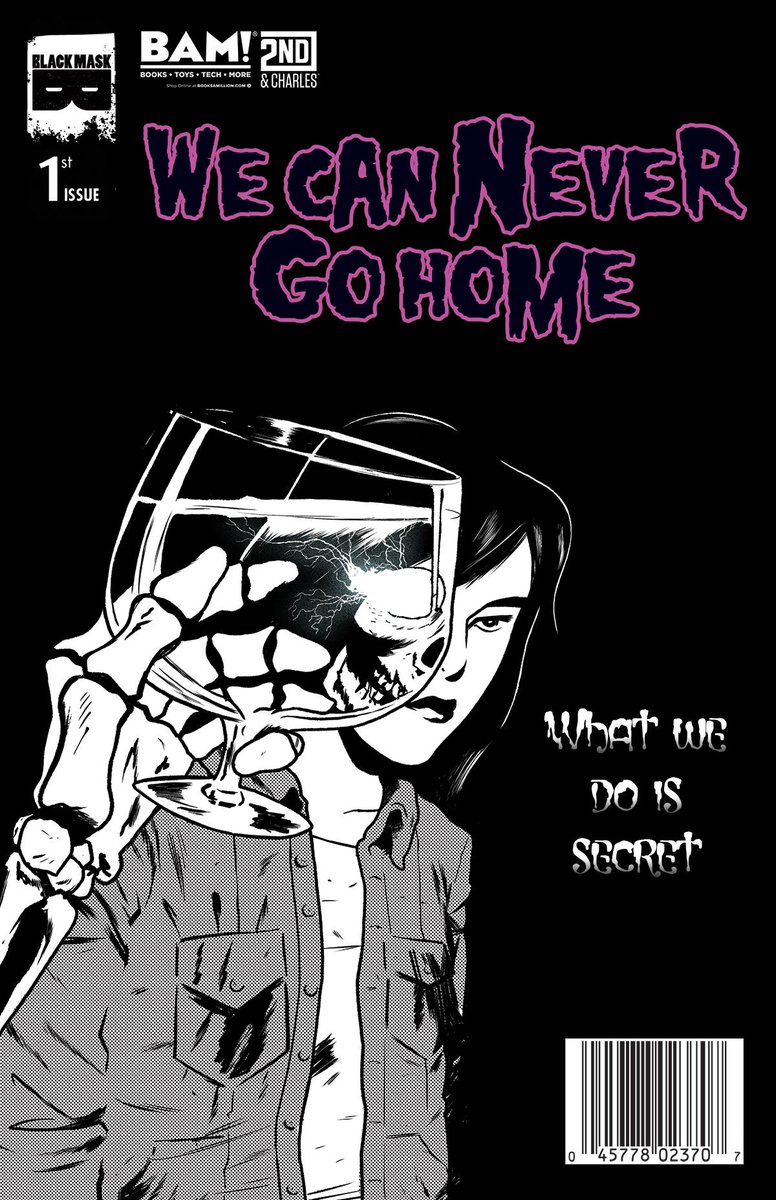 So it looks like someone decided that it'd be cool to recreate some of the classic Nintendo games with punk icons in the roles of your favorite video game characters. I guess this is kinda neat, a bit random & pointless maybe but still an interesting twist. You can play these games for free on Punktendo.com.
You can play as Milo of  The Descendents in "Milo-fu", you can play as the fan punching Fat Mike in a game of Golf, You can be Danzig in Mega Man or you can be Mikey Erg (not quite a punk icon, but maybe the creator's friend?) in Super Mario Bros. as well as a few other non punk games like "Gay Popeye" etc.
I'd have been a bit more pumped if these games had more original concepts behind them, like a nerd revenge game with "Milo in Milo in College" taking on jock bullies would be a fun one. If anything though these are worth a play or two just for kicks- check it out! Oh yeah and this happened a day or so ago, Fat Mike kicked the shit out of one of his fans at a NOFX show who jumped on stage to sing along to one of his fave tunes! now this could be a great video game concept- Fat Mike's 'Fan Attack'! In the video game happy NOFX fans could storm the stage in joy and you could control Fat Mike as he beats their asses to a pulp!! I'm thinking kinda like Robotron: 2084 maybe? Damn I should be making these games-they'd be a helluva lot more interesting!!