Tagged:
horror themed superheroes
It's Halloween officially today and it's time to take a look at some of the creepiest superheroes of all time. We all know most superheroes are usually super pretty, handsome & wholesome, but not all of them folks. There are some creepy heroes out there willing to put their necks on the line for the earth against evil. They're not enough of them in my opinion this Halloween let's take a look at a few that deserve their time in the spotlight!
The Son of Satan 
Yeah sure the Son of Satan is a bit of a pretty boy but hey who cares he's the muthafuckin' son of the damn Devil!! Daimon Hellstrom appeared way back in 1973 in Ghost Rider and started out as an occult investigator and exorcist. This guy is legit and even battled his dad a few times too. He had a tough time getting used to living among humans but hey props to the son of the devil for giving it an honest shot!
Lilith Drake
Here we have another sibling of evil, Marvel's Lilith Drake is the daughter of Dracula and she vowed that her life goal would be to kill him! She's a bit of a confused character for good reasons and has clashed with other superheroes while trying resist her blood lust. She's also though teamed up with the likes of Brother Voodoo and Doctor Strange. At the end of the day you just really don't wanna mess with Dracula's spawn because you can never be sure what type of mood she'll be in when you cross paths!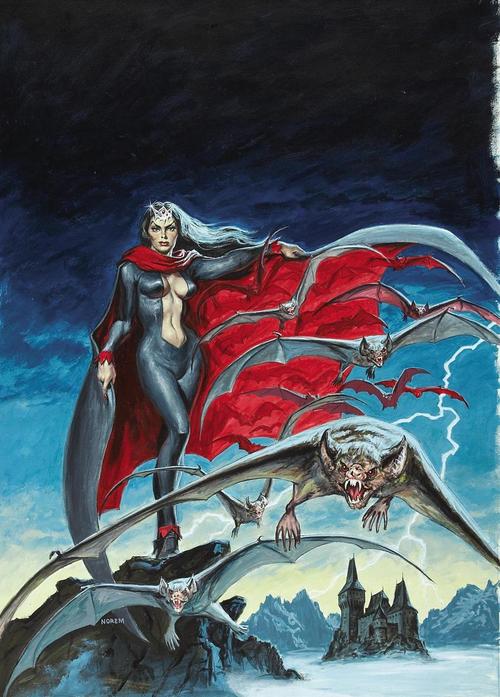 Brother Voodoo
I love Brother Voodoo, he appeared way back in 1973 and he's gone down in Marvel history as Doctor Strange's equal. With a real name as cool as Jericho Drumm it's clear this guy is the real deal. Where ever there's some creepy as shit going down you can bet Brother Voodoo isn't far behind. In 2009 he replaced Doctor Strange as Sorcerer Supreme, Brother Voodoo is legit and needs more love in the Marvel Universe.
Spawn Continue reading →