Tagged:
hayden christensen
In case you've been living in a cave and haven't heard about the new Obi Wan Kenobi fan edit, I'm here to tell ya why you gotta check that shit out ASAP! If you thought the series from Disney Plus was a big, bloated, convoluted mess then you've come to the right place, because a fan named Kai Patterson had decided  to give Obi Wan the damn justice he so desperately needed going all the way back to the prequal trilogy!
 I'm here to set the record straight as obviously you can't trust the giant corporate websites these days to tell you any truth at all about movies! Surprisingly though they get this one right, as many have been really hyping this fan edit up. People are now saying that they finally have the Obi Wan Kenobi Star Wars story that they've always dreamt of, 
 Kai likely saw that somewhere within the series it had a cool story to be told. He trims it down from a 280 plus minute run time to a mere 150 minutes a two and a half hour Star Wars movie. He gets rid of the stuff that didn't work, moves around plot points, bad dialogue and streamlines the action sequences. Anyway everyone and their long lost Uncle are talking about it so I'm probably the last person you need to hear more from at this point, You can only view the film from HIS WEBSITE, So what are you waiting for go check it and finally enjoy some Star Wars!!!
I really try not to post that much here about the new Disney Star Wars stuff because everybody and their long lost step brother seem to be having that well covered all over the Internet! So that being said, this one will be short and sweet. So far the Obi Wan Kenobi series in my opinion has been totally lackluster, The story has been pretty bland, the fight choreography feels off, and just the look of the show in general feels like something you might come across at times on the SyFy channel.
To me something of this scale really deserved to be set on the big screen. All of these Star Wars TV shows are just making the franchise feel a little too available and not incredibly special. Gone are the days of waiting for the next movie patiently I guess, Now are the days of each Star Wars series almost overlapping each other once the other ends. Kenobi's first four episodes haven't felt like the "rematch of the century",
However with the latest, episode 5 I've I've got to admit I've begun to change my opinion on the series at least so far. In my opinion though this took far too long to get here and fans deserve so much more than this for a true return of Vader and Kenobi. Spoilers AHEAD!
 I've already seen people complaining about the opening scene of episode 5 with the flashbacks featuring Hayden and McGregor sparring in the "prequel era". The biggest complaint I'm hearing from some fans is they're upset that they didn't use the the de-aging techniques they've been utilizing in previous series. I might be in the minority here but I think it was a truly wise decision & a complete breath of fresh air to see Hayden playing Anakin in a flashback without some weird rubbery de-aged face. It really made the scene more believable and allowed some REAL more compelling acting with room to breathe. It also felt more fierce, his real face added exactly what this scene needed, more depth. It was for the most part perfectly executed.
Secondly the focus more on Vader AND Kenobi was finally a real step in the right direction, this felt like the show I was hoping for.. Even if James Earl Jones is NOT actually voicing Vader, (instead they used some AI generated respeecher). I really was let down to find out my "vision" of James Earl Jones voicing Darth Vader in a cozy dark studio was actually just more weird digitized shenanigans. It's for reasons like THIS I was so thrilled to see the real Hayden in the flashbacks! Vader nonetheless was awesome here, powerful and scary. Reva too really blossomed into a much more interesting character with her true backstory and motivations revealed. I was pretty underwhelmed thus far with her in the series, but for the most part this changed almost everything. Of course some of the writing still feels sloppy, but hey look at the damn prequels right?
Also I love that the real Grand Inquisitor is back somehow, seeing him standing next to Vader was a great view: bring on the cool villains! So yeah, I am now pretty excited to see the finale and hope we get a continued focus on mainly Vader and Kenobi, but now I'm also am really intrigued to see Reva's next move: Way to turn it around Deborah! I'll be back for more for sure!  One last thing though,  After being shaped with a lightsaber can people please start dying from that again? I mean the whole surviving being impaled by a being impaled by a laser over and over is getting a little questionable….
We've all heard the rumor mill this week about all things Star Wars all the damn time 24/7. To be completely honest I'm trying to avoid as much of all that as I possibly can-I would really like to see Episode 7 without knowing the whole damn plot and every one of it's secrets ahead of time! Remember when you used to see a movie and it was a total surprise? Now days every website is trying cash in on spoilers & rumors on our favorite movies. However when I saw the rumor posted that Hayden Christensen is in training to return as Darth Vader in Episode 8 I couldn't resist.
I'm really hoping that this is just one big fat lie. Not because I dislike the prequels (which I totally do) but I really think it's time to let go of good ol' Lord Vader. Yeah he was an amazing villain, one of the best, most iconic of all time. But let's face it his story has been told and his demise was perfect, bringing him back from the dead would only diminish how important his role was in the entire saga!!
It's a "do it merely to cash in" move that puts pleasing the fans above a compelling story. Let's face it too, Darth Vader IS dead! We even saw George Lucas replace Sebastian Shaw with Hayden Chistensen's version of "ghost" Anakin back in his "improved" version of Return of the Jedi.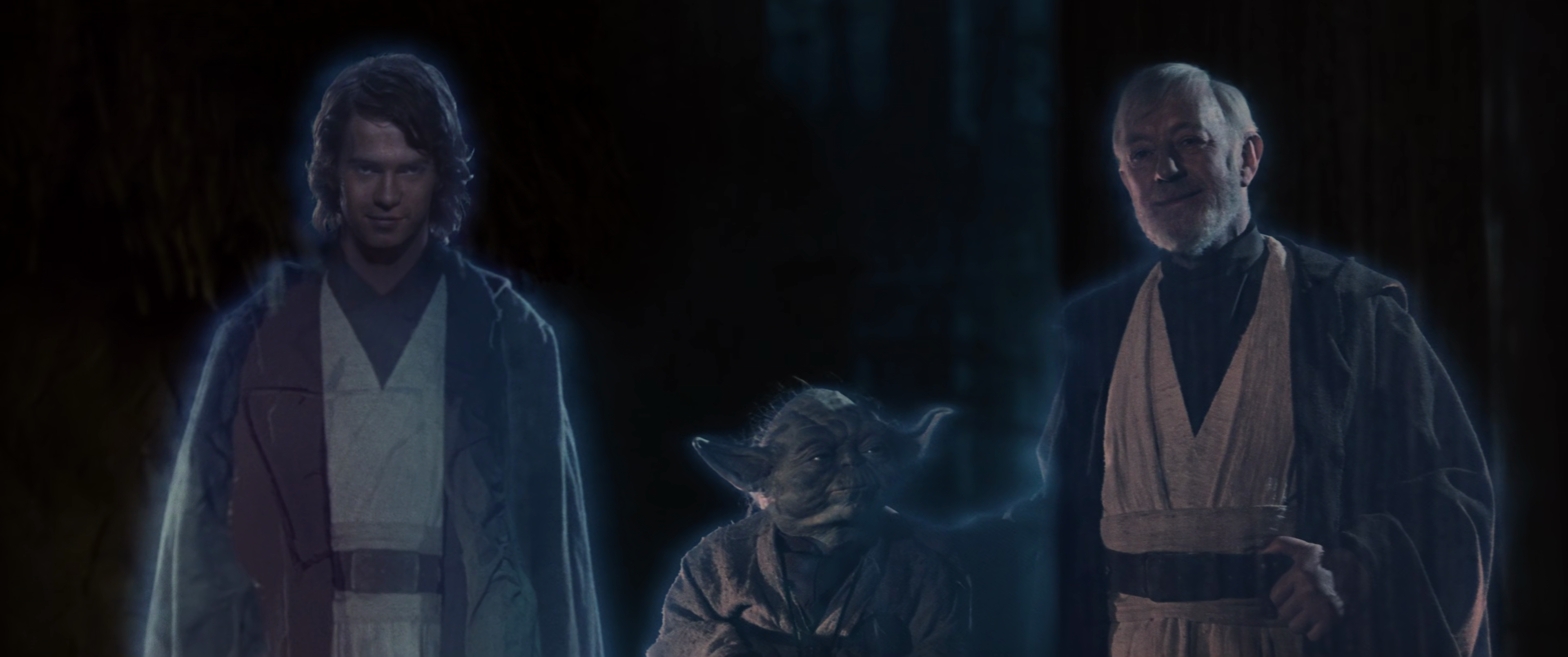 I'm also totally ok with bringing back Actors like Ewan Mcgregor to play Obi-Wan Kenobi in spin-off flicks. So no I'm not just prequel hatin'! Let's move forward with Star Wars, keep little bits of the old but we really are fully capable of having a new villain again who's just as potent as Darth Vader!  I mean I'd like Hayden to get one more chance to really redeem himself in the role – But what do you think? You want to see Darth Vader back from the dead in the flesh? Could they do it tastefully?