I've recently discovered a cool project going on right now that's producing a brand new cut of the The Last Jedi, a film that's aggressively divided the Star Wars fan base into two camps. People either love it or hate it seems. I'm honestly not a fan of The Last Jedi, I really tried my best to like it, I really wanted to as I thoroughly enjoyed 'The Force Awakens' despite it being a bit on the derivative side of the galaxy. Well without wasting any more time ripping on Rian Johnson's movie, there's a movie editor out there who's decided to tackle The Last Jedi giving it a full on makeover.
Yeah I know there's a lot of people out there that try stuff like this, but Ivan Ortega has some real experience editing movies and tv shows under his belt. It appears with his new Youtube channel that he himself was pretty disappointed with the movie and decided to use his skills to entirely re-edit the movie changing many of it's major plot points, trimming out the fat and even attempting to add in entirely new scenes altogether.
At first I had my doubts about the execution of these things and wondered about how cheesy it might end up, but after watching a few of his videos about the progress he's already made on the project, I'm really now quite intrigued with seeing his version of the movie. You wanted a real Luke Skywalker/Kylo Ren lightsaber duel? You didn't like the Cantobite casino planet sub plot? Perhaps you were disappointed in the way Admiral Ackbar was killed off screen like it was no big deal? Totally bummed they killed of Luke? Hey maybe you thought Holdo was acting a little off when she could've revealed that she had a real plan to Poe? Well then I think you're gonna  wanna check this out. 
This new cut just might piece things together in a much more cohesive way and even give many fans a better vision of just what could have been for the last of the Skywalker saga. If you've had a hard time digesting 'The Last Jedi' you should really check this out, it looks like a ton of fun and so far I think this new edit just might end up pleasing a lot of disgruntled Star Wars fans. The movie will utilize deleted scenes as well that might've given the original a bit more heart & emotion plus give the fans of the old characters a bit more satisfaction, rather than "killing the past" this version is looking to add some balance to the old vs new character narrative. Check it out!!
The full scoop:
Yeah I admit it, I had a great time with Star Wars: The Force Awakens. It felt like I was back home…which was actually part of the problem for me! It just felt too damn calculated.
I get into it a lot with people who wanna shoot down the fact that it was basically a remake for 2016 of The New hope. Well I ain't gotta argue my point no more, because the Honest Trailer has arrived!
Now don't get me wrong it was a ton of fun…just not very original. This isn't a bad thing though for a guy like me because now this year we get Star Wars: Rogue One which looks much like the Star Wars flick I've been waiting for with an exciting original plot (I hope)!!
We've all heard the rumor mill this week about all things Star Wars all the damn time 24/7. To be completely honest I'm trying to avoid as much of all that as I possibly can-I would really like to see Episode 7 without knowing the whole damn plot and every one of it's secrets ahead of time! Remember when you used to see a movie and it was a total surprise? Now days every website is trying cash in on spoilers & rumors on our favorite movies. However when I saw the rumor posted that Hayden Christensen is in training to return as Darth Vader in Episode 8 I couldn't resist.
I'm really hoping that this is just one big fat lie. Not because I dislike the prequels (which I totally do) but I really think it's time to let go of good ol' Lord Vader. Yeah he was an amazing villain, one of the best, most iconic of all time. But let's face it his story has been told and his demise was perfect, bringing him back from the dead would only diminish how important his role was in the entire saga!!
It's a "do it merely to cash in" move that puts pleasing the fans above a compelling story. Let's face it too, Darth Vader IS dead! We even saw George Lucas replace Sebastian Shaw with Hayden Chistensen's version of "ghost" Anakin back in his "improved" version of Return of the Jedi.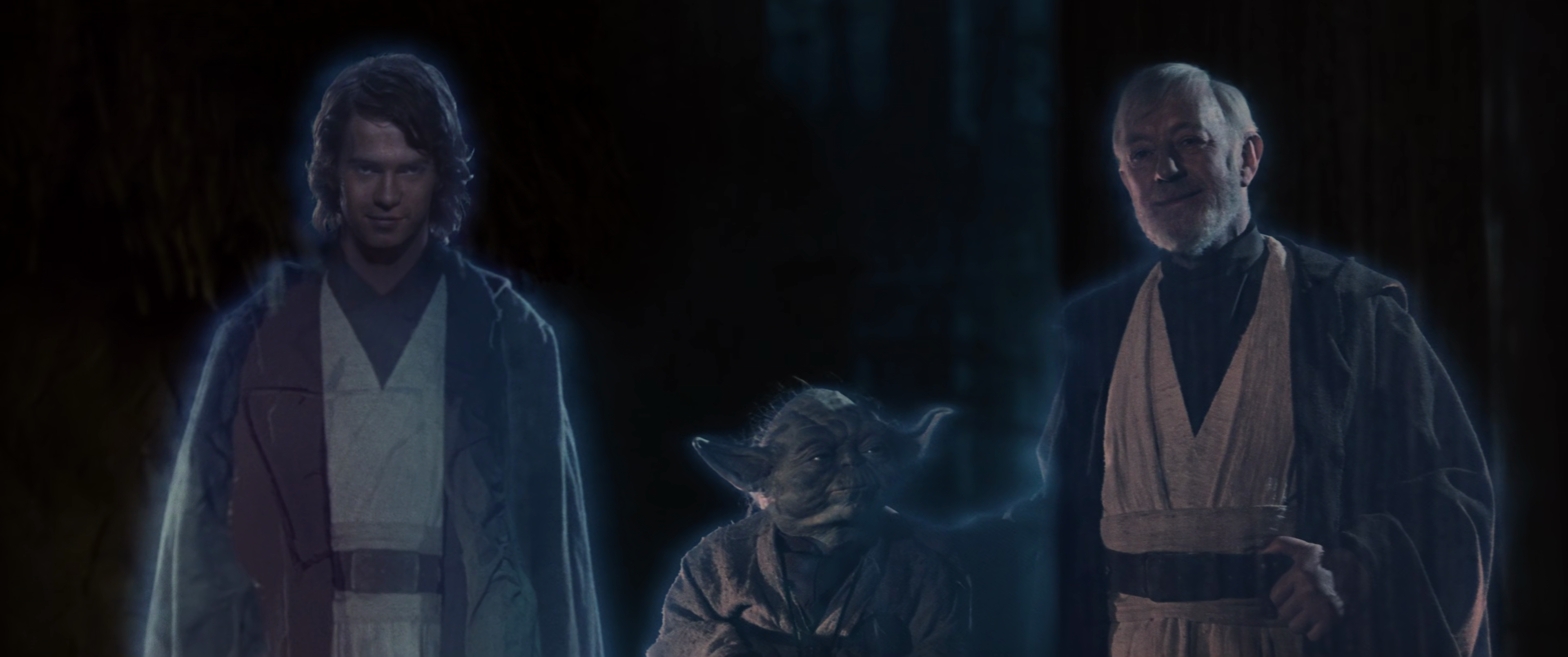 I'm also totally ok with bringing back Actors like Ewan Mcgregor to play Obi-Wan Kenobi in spin-off flicks. So no I'm not just prequel hatin'! Let's move forward with Star Wars, keep little bits of the old but we really are fully capable of having a new villain again who's just as potent as Darth Vader!  I mean I'd like Hayden to get one more chance to really redeem himself in the role – But what do you think? You want to see Darth Vader back from the dead in the flesh? Could they do it tastefully?