Rise of the Back Flame #1 is another totally solid debut straight from the Mignolaverse. This one traces the origins of the legendary villain, The black Flame from the pages of Hellboy/BPRD and gives us an excellent set up for an intriguing jungle horror adventure that I'm sure Indiana Jones would most certainly sign up for. The setting is Burma and there's been a series of disappearances of young girls that the locals believe to be the devilish work of a near by cult.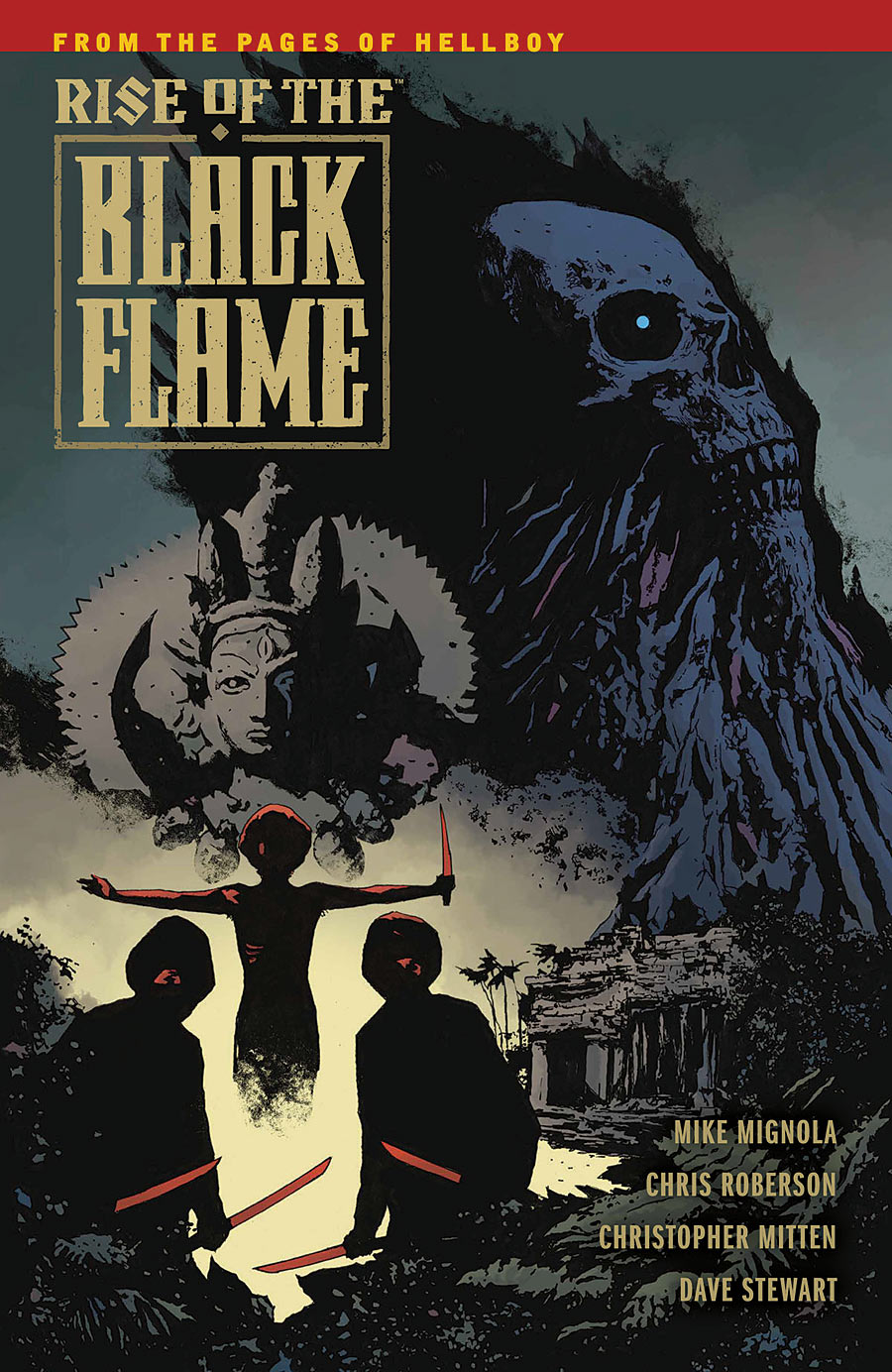 On the case are two Brittish detectives who're on the case searching for clues, quickly meet Sarah Jewell and Marie-Therese Lafleur who tell them they've got an expedition set up to find the Temple of the Black Flame. Sarah Jewell goes on to tell them of some of her incredible supernatural adventures she's shared with The Witchfinder himself Sir Edward Grey. I'm getting the feeling we'll be seeing much more of these characters in the future of the Mignolaverse….if they can survive this expedition that is. 
Here we have again everything I love about reading comics, grand adventure set in exotic locales with a supernatural mystery brewing. Like I've said before Mignola's books to me are the best on the scene, whether it be Hellboy, BPRD, Witchfinder or Lobster Johnson. They're always a helluva great time to read and are all connected by a deep lore that's been running strong for decades. So here we have the opening of another chapter in the saga and a true prequel for fans of the villain of the BPRD's 'Hell on Earth'. I'm certainly going to be back for issue #2 as it's bound to be filled with some excellent storytelling and some creepy jungle adventure, for a good time check out this debut!  
I read a cool little debut issue for Dark Horse's new series Black Hammer by Jeff Lemire & Dean Ormstom. This comes at a good time for me personally as I've been seriously missing a good solid superhero comic book to read. I've more or less given up on the Marvel & DC universes at least for the time being as it feels a little too fan calculated these days. So here on the shelves was a new series featuring a weird story about a team of retired superheroes who for ten years have been forced to live in rural small town somewhere presumably in the USA (though they may be somewhere else entirely). The team disappeared and have been thought dead since their victory in a giant battle to save the planet. 
So here they sit all reacting differently to their predicament as they share a house as a "family" on a farm. Some enjoy the quiet life while others are obviously feeling trapped. The interesting thing about the first issue is the mystery of where exactly they are, how they got there and why they for some reason are unable to leave. I highly doubt this quiet life will continue on this way for too long.
For the time being though this first issue delivers the intrigue as we realize one the children of the superheroes, working as a reporter, seems to be getting ready to try to figure out just what happened to them all. The comic is a solid first issue that brings along with it enough gusto to inspire me to drop another 4 bones on the second.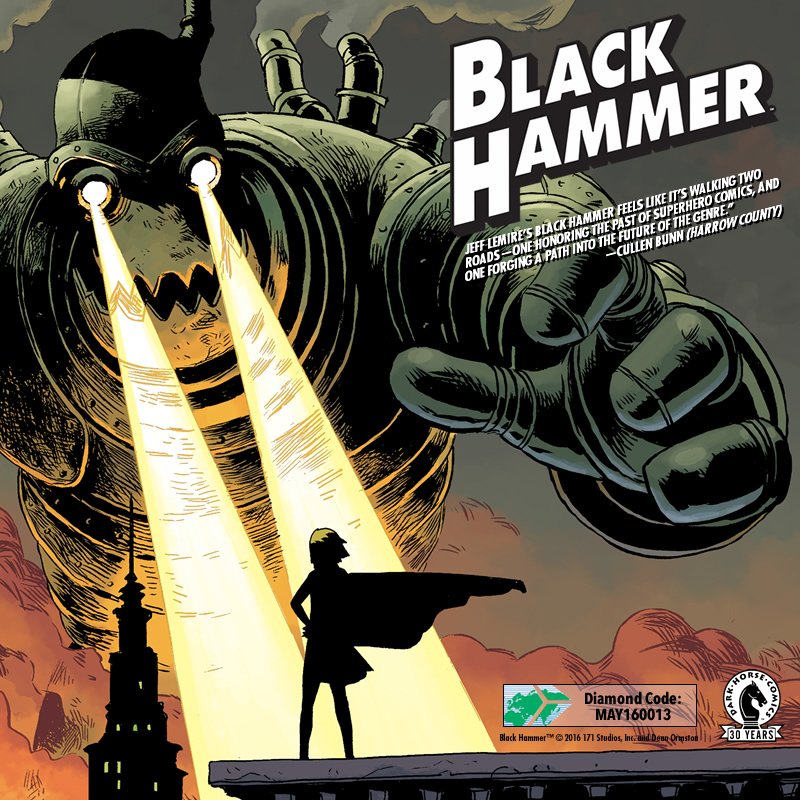 Artist Dean Ormstom also brings some serious character with his unique art that would fit in perfectly in books like Hellboy & BPRD. So if you're looking for something different than what the "big two" are churning out these days this is a great first issue worth your hard earned cash.
Hey not everyone can afford to pick up a heavy load of comic books every week, that clearly will set you back some serious cash especially during the spendy holiday season! So I'm reporting to you a good solid pick this week and that particular book is Image's "Rumble" #1! John Arcudi, James Harren & Dave Stewart's brand new series hit shelves yesterday and it's a helluva good first issue! You can pretty much expect that you're going to get something pretty unique when Arcudi's name is attached to the project and this here is no exception to that rule.
There's something sinister in the air here, and most of it takes place late night at a lonely dive bar. This is where bartender Bobby and his sole customer a old regular named Rufus are quietly shooting the shit about relationships. As the night comes to an end Rufus hits the streets only to be attacked by a giant scarecrow like creature wielding a gigantic sword. Rufus heads back into the bar, missing an arm and we are treated to an truly awesome bar room brawl.
This is all put to life by the brilliant art of Dave Stewart and the story doesn't simply end there. Add some skeptical cops to the mix along with more creatures into the equation and I was already more than ready to dive into the second issue. Without spoiling any of the rest I'm just going to say if you're a fan of swords, mystery, monsters and not the usual cast of pretty people we often see in comics then you'll eat this first issue up. Arcudi really has a unique way with character development too, he gives them real life personalities which make it incredibly easy to get hooked into whatever story he's got to tell.
This story could really go anywhere from this point and that's what's so damn good about it. I recommend checking this out as it's off to a great first issue and definitely worth the $3.50!