Tagged:
back from the dead
Ok I just watched a rather stunning trailer from a new movie called 'Death Kiss' and upon multiple viewings I'm still left a bit speechless.
The movie itself looks ok but one thing you'll notice is what appears to be Charles Bronson back in the flesh kicking ass and shootin' up shit just like he used too! The only perplexing thing is that Charles Bronson passed away in 2003. Check this out…
So what gives here huh? Well this dude, who's a haunting spitting image of Bronson is actually an actor named Robert Bronzi Kovacs. He's appeared in one other movie in 2017 called "From Hell to the Wild West" directed also by 'Death Kiss' director Rene Perez.
It's also interesting to know Robert Bronzi was a apparently a stunt double for the real Charles Bronson. Anyway this one kinda blew my mind and I'm sure all Charles Bronson fans will likely feel the same way when seeing Bronzi in action. 
We've all heard the rumor mill this week about all things Star Wars all the damn time 24/7. To be completely honest I'm trying to avoid as much of all that as I possibly can-I would really like to see Episode 7 without knowing the whole damn plot and every one of it's secrets ahead of time! Remember when you used to see a movie and it was a total surprise? Now days every website is trying cash in on spoilers & rumors on our favorite movies. However when I saw the rumor posted that Hayden Christensen is in training to return as Darth Vader in Episode 8 I couldn't resist.
I'm really hoping that this is just one big fat lie. Not because I dislike the prequels (which I totally do) but I really think it's time to let go of good ol' Lord Vader. Yeah he was an amazing villain, one of the best, most iconic of all time. But let's face it his story has been told and his demise was perfect, bringing him back from the dead would only diminish how important his role was in the entire saga!!
It's a "do it merely to cash in" move that puts pleasing the fans above a compelling story. Let's face it too, Darth Vader IS dead! We even saw George Lucas replace Sebastian Shaw with Hayden Chistensen's version of "ghost" Anakin back in his "improved" version of Return of the Jedi.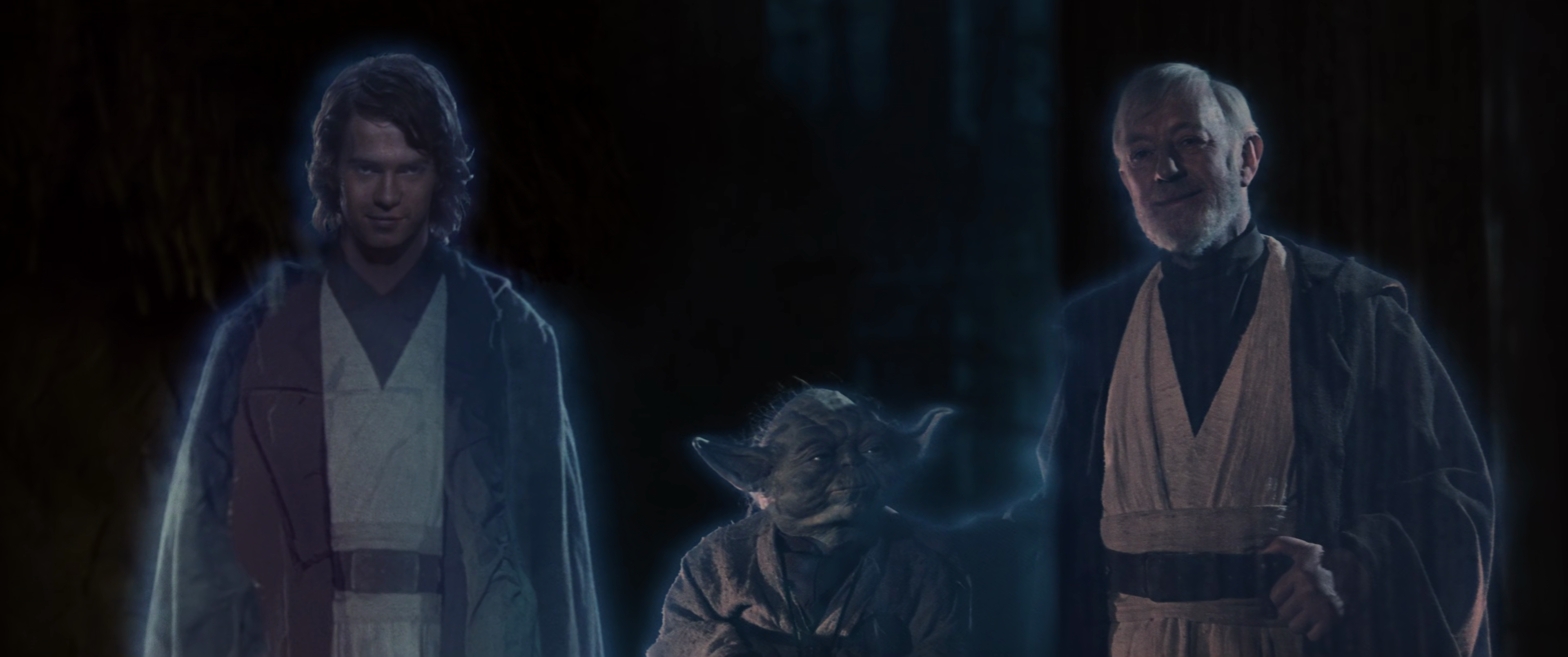 I'm also totally ok with bringing back Actors like Ewan Mcgregor to play Obi-Wan Kenobi in spin-off flicks. So no I'm not just prequel hatin'! Let's move forward with Star Wars, keep little bits of the old but we really are fully capable of having a new villain again who's just as potent as Darth Vader!  I mean I'd like Hayden to get one more chance to really redeem himself in the role – But what do you think? You want to see Darth Vader back from the dead in the flesh? Could they do it tastefully?