HULK SMASH! You BET! So one of my favorite issues of The Incredible Hulk goes way back to 1977, issue number 212 with amazing artwork by one of the Green Goliath's best artists, Ernie Chan! This amazing one features the Hulk squaring off against one of my personal favorite villains in an unlikely encounter for the Hulk: The Constrictor! I thought it would be cool to showcase a couple alternate covers from the UK that were made especially for this particular reprint of a classic Hulk issue way back when, check these out!
I've always loved it when a superhero and  supervillain who's not normally associated with them, go head to head and this is a prime example of that sort of offbeat comic book battle!
 I've also always loved The Constrictor as a villain with his deadly adamantium coils he was actually able to give the Hulk a run for his money surprisingly in their one and only match up. I've always really dug the OG cover too that Ernie created. If you're a Hulk fan def hunt down this super sweet back issue!
Remember when Wolverine was truly awesome?! No? Well it's been a long while since Wolverine was a mysterious, weird looking, bar brawlin', little runt with indestructible razor sharp claws. Now he's Old Man Logan because X-23 is the female Wolverine. Now he's been in a bunch of mainstream movies with a tall, hot, hunky leading man playing him. He's been way overexposed over the years so Marvel could fully cash in on big time profits. He's hardly a mysterious character anymore.  Wolverine is much like say, the band Metallica in 2016, a watered down, bland, tired version of the badass metal band they were in the 1980's. Wolverine however didn't always used to be this way believe it or not way back when he was the epitome of cool. He was so damn awesome back in the 1980's even the indie comics couldn't come up with a character who was half as kick ass as ol' Logan. Yep  Marvel had their shit fully together and they knew it. Back in the 1980's the X-men were something special and over the years they've become a gang of predictable, mega mainstream pop culture icons. Well back when Wolverine was a scary dude the X-Men was really the only place you could find this character monthly until 1989 when he finally got his own series. Here's an example of how awesome the character was in the 80's. Another amazing cover from the master Barry Windsor Smith….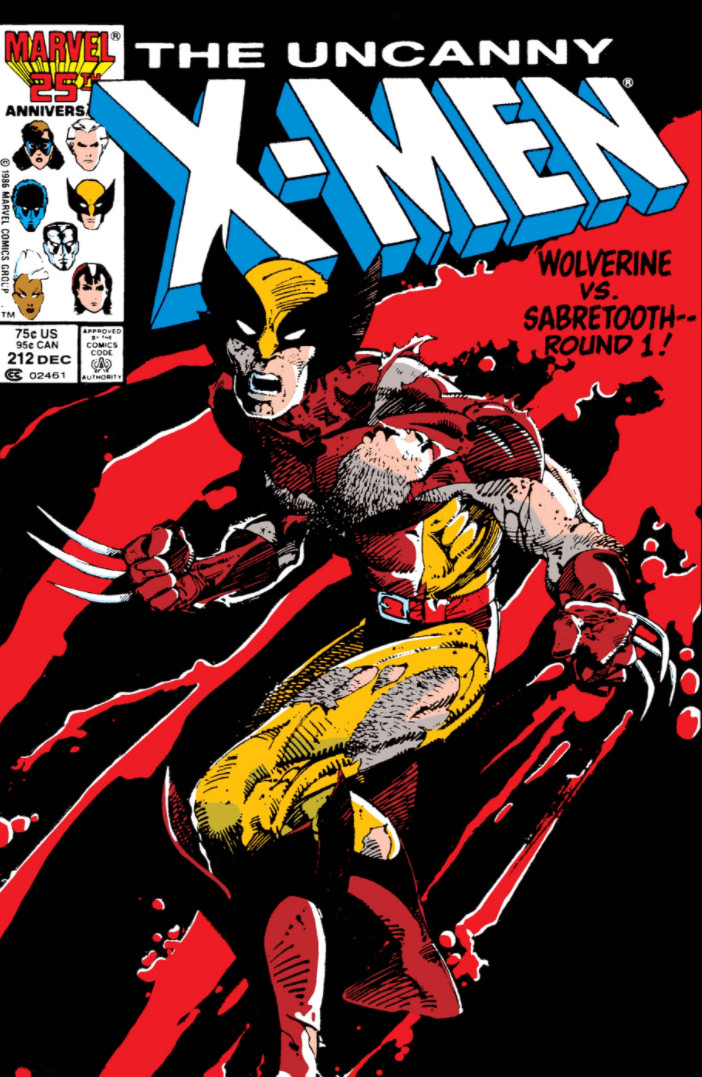 I don't know how many times I have to say it but I LOVE the Hulk!! This weeks comic book cover of the week is way back from Incredible Hulk #212 from 1977. This bad ass cover was drawn by Rich Buckler and Ernie Chan and features one of my favorite villains of all time-The Constrictor! He goes on even today in current comics to brag about how he once "went one on one with the Hulk", well this is the battle he's talking about. Actually though I must say the Hulk serves the Constrictor's ass to him on platter pretty quickly. Still folks it just doesn't get any better than this and to believe that this issue cost a mere 3o cents? Damn those were the days!! This issue is a must have if you're looking for a great old school Marvel adventure and it's got one killer cover…